Iona Campagnolo
---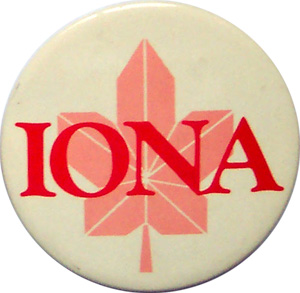 1982 - LPC President
DATE AND PLACE OF BIRTH: 1932.10.18 - Vancouver, British Columbia, Canada.
OCCUPATION: Broadcaster, Sales Manager.
POLITICAL PARTY: Liberal.
HOUSE OF COMMONS:
1984.09.04 - North Vancouver-Burnaby, British Columbia - Defeated.
1979.05.22 - Skeena, British Columbia - Defeated.
1974.07.08 - Skeena, British Columbia - Elected.
SENIOR GOVERNMENT:
Minister of State for Fitness and Amateur Sport (1976.09.15 - 1979.06.03).
Member, Queen's Privy Council for Canada.
BRITISH COLUMBIA SENIOR PROVINCIAL GOVERNMENT:
Lieutenant Governor (2001-).
PRINCE RUPERT (BC) CITY COUNCIL:
Served as Alderwoman - 1966-74.
PARTY LEADERSHIP:
President, Liberal Party of Canada, 1982-86 (elected 1982; did not seek re-election in 1986).
WEBSITE: Lieutenant Governor Iona Campagnolo.