Bobbi Éthier
---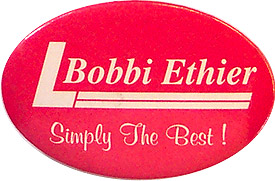 1995
DATE AND PLACE OF BIRTH: .
OCCUPATION: Teacher. High School Principal. Manitoba Teachers' Society Activist
POLITICAL PARTY: Liberal.
MANITOBA PROVINCIAL LEGISLATURE (MLA):
1995.04.25 - Seine River - Defeated.
PARTY LEADERSHIP:
Co-Chair, 2003 Liberal Party Leadership Convention.
President, Manitoba Liberal Party (2000-05).
Candidate for Liberal Party of Canada President, December 2006.
WEBSITE: BobbiEthier.ca