Liberal Party of Canada
Parti Libéral du Canada
(Federal)
---

1965


1960s


1960s


1970s



1970s


1979 / 1980



1979 / 1980


1980



1984



1984



1988





1993


1993/1997


1997/1997


2006 Federal Convention


2006 Federal Convention


Related to
National Unity / Quebec Issues
---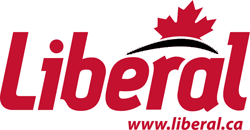 LEADER / LE CHEF: Michael Ignatieff.
BRIEF HISTORY: The Clear Grits and Parti Rouge sometimes functioned as a united bloc in the legislature of the Province of Canada beginning in 1854, and a united Liberal Party combining both English and French Canadian members was formed in 1861. The federal Liberal Party was formally established in 1867 during Confederation. The Liberal Party is the only party remaining from Confederation and is Canada's oldest functioning party at the federal level. The Liberal Party held power for more years of the 20th century than did any other party in any country. Commonly nicknamed as the "Grits."
GENERAL DESCRIPTION: The Liberal Party (LPC) is generally a centrist party. During the Chrétien/Martin era, the Liberals championed balanced budgets and eliminated the federal deficit completely by reducing spending on some social programs and gradually introducing tax cuts. The party also legalized same-sex marriage and use of cannabis for medical purposes, and holds progressive views on other social issues like abortion. The 2006 Liberal platform advocated a national childcare program, additional low income individual and corporate tax cuts, increased military spending, reduced waiting times for medical procedures, tougher firearms laws including a total ban on handguns, improved education programs, and increased support and opportunities for seniors, immigrants and the aboriginal First Nation populations.
MAIN WEBSITE: Liberal.ca
FEDERAL PARTY PROVINCIAL & RIDING ASSOCIATIONS:
Coming Soon.